Karen Schobel is a Certified L.E.A.N. Health Coach with the Dr. Sears Institute and a National Marketing Director with Juice Plus. She was previously in Administration for Law Enforcement for 18 years before taking an interest in nutrition. For the last 12 years Karen has encouraged and coached young moms and dads as well as prime timers to create healthier lifestyles and develop better nutritional habits.
FUN FACT: Husband converted me into farm/ranch girl & I love it.
NO GREEN THUMB? NO PROBLEM!   Our vertical, aeroponic garden systems allow you to grow your own produce without the learning curve or time commitment of traditional gardening. Grow greens and herbs indoors with Tower Garden HOME, or enjoy a wide variety of fruits, vegetables, herbs and flowers with the Tower Garden FLEX. Either model takes up less than 3 square feet.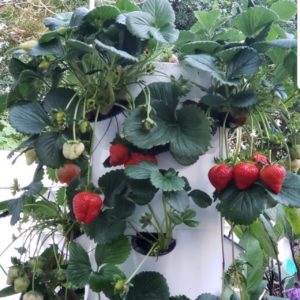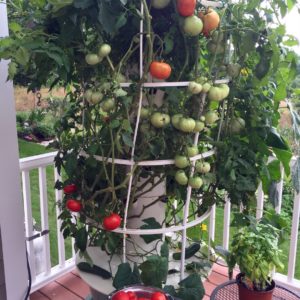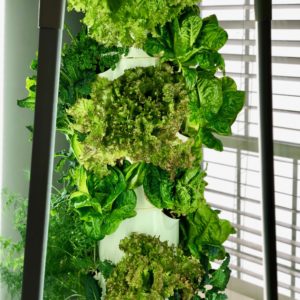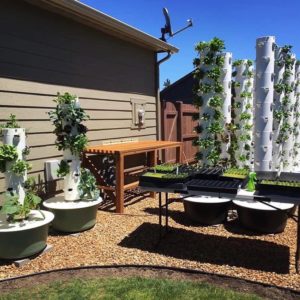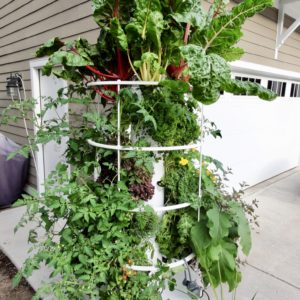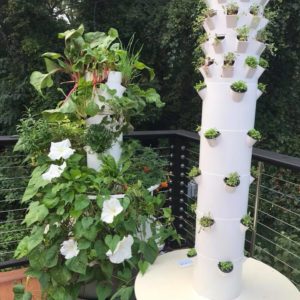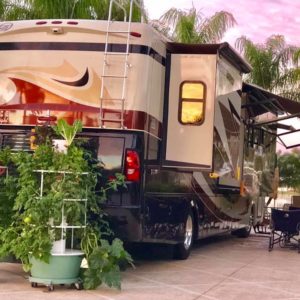 Juice Plus+ products are made from the juice powder concentrates and oils from more than 40 different fruits, vegetables and grains. While Juice Plus+ isn't a substitute for eating fruits and vegetables, our whole food-based products support a healthy diet by offering a much wider variety of naturally occurring vitamins, along with antioxidants and phytonutrients found in fruits and vegetables.
Every Juice Plus+ product is made from quality ingredients grown farm fresh, providing the natural nutrients your body needs.  The best way to reduce your risk of disease is to eat healthy. The right fuel in your body makes it run better. Fruits and vegetables are two key food groups known to contribute to better health. Juice Plus+ puts more of the valuable nutrition from fruits and vegetables back into your diet to improve health and wellness. Give yourself a better diet and a healthier lifestyle.
Our Juice Plus+ Omega Blend is a plant-based combination of the OMEGA 3, 5, 6, 7 and 9 fatty acids, containing DHA, EPA and ALA, that are derived from fruits, algae and seed oils. By harvesting omegas from the original algae source instead of fish and using a cold-pressing technique for our seeds to maintain the purity of the nutrients, we've ensured our Omega Blend is sustainable and environmentally friendly.
Clinical research has showcased the benefits of adding Juice Plus+ to your diet. More than 40 Juice Plus+ research studies have been conducted in leading Hospitals and Universities around the world like:
Academic Centre for Dentistry Amsterdam, The Netherlands; Brigham Young University; Charite University Medical Centre, Berlin, Germany; Georgetown University;Heinrich Heine University, Dusseldorf, Germany; Kings College in London; Medical University of Graz, Austria; Medical University of Vienna; Nemours Children's Clinic; Tokyo Women's Medical University, Japan; University of Arizona; University of Birmingham, England; University of Cambridge, Cambridge, England; University of Florida; University of Maryland School of Medicine; University of Milan, Italy; University of Mississippi Medical Center; University of Newcastle, Callaghan, Australia; University of North Carolina-Greensboro; University of Parma, Parma, Italy; University of South Carolina; University of Sydney in Austrailia; University of Texas Health Science Center; University of Texas/MD Anderson; University of Toronto, Canada; University of Witten-Herdecke, Germany; University of Wurzburg, Germany; Vanderbilt University; Wake Forest University; Yale-University-Griffin Hospital
Click here to view those journals:
WHERE DO YOU SEE YOURSELF GETTING STARTED???
PICKY EATERS, NO PROBLEM! 

We have Juice Plus for kids in a chewables form.  The appealing taste comes from two all-natural sweeteners − tapioca syrup and organic cane syrup − with absolutely no high-fructose corn syrup. It contains no artificial flavors or artificial colors and is 100% vegetarian; the chewy texture comes from fruit pectins, not gelatin.
PLUS KIDS EAT FREE!!!

  If you know a child between the ages of 4 and 18 or a full-time undergraduate college student in a four-year degree program, they can get Juice Plus FREE for up to FOUR years with a sponsoring adult.
Complete by Juice Plus+ is a natural whole food-based shake mix that provides a delicious, healthy burst of balanced nutrition in every serving. Packed with 13 grams of protein and 8 grams of fiber, this vegan shake mix can be used in a variety of ways: as part of a protein- packed breakfast for the family, pre or post-workout out drink or even a healthy dessert alternative.